Flat Lay Photography Manchester
Cliik Studios have over a decade experience producing flat lay photography within their fully accredited team of professional clothing photographers. Flat lays are an economical yet stylish alternative to ghost mannequin and model clothing photography. Flat lay photography is perfect if you are selling apparel and clothing items on your own website or one of the many e-commerce platforms now widely available. Many of our clients use the flat lays in addition to our other clothing photography services to create engaging content for their social media channels.
Our professional flat lay photographers have a wealth of experience in the fashion industry and will ensure that each and every piece of clothing you send to our studio looks their very best. Once our studio receives your garments, they will be logged in our system, carefully steamed and prepared ready for the photo-shoot where our product photographers will work their magic. After the photo-shoot, our retouchers will put the finishing touches to your flat lays, and send a link to your photos where you will be able to download them immediately. Thanks to our highly efficient and easy booking process we've made it as simple as possible to have your products shipped to us, meaning no matter where you are in the UK, you'll still have access to our award-winning flat lay clothing photography service.
Having provided flat lay photography to businesses both large and small, we understand the importance of the photos accurately reflecting your garments, but showing them in the best light possible (excuse the pun), but all of this put together means our clients are reporting great ROI from our images. As a business ourselves, we understand budgets and deadlines can sometimes be a little tight, which is why we operate a transparent pricing structure from flat lay photography service, along with a fast 1-3 day turnaround once we receive your items.
We are proud to have offered our photography service to some great clients over the years, which proves the quality of our work and level of service we are able to provide. It makes all the effort over the last few years worthwhile. Our previous clients include:
Explore Recent Flat Lay Photography
Excellent studio, professional and very reliable. Thank you so much.

James was so easy to speak to and discuss my needs for a new product I am launching! The team did a great job and delivered more than I was expecting!

Holé Button Cover

25/02/2021

Amazing service, exceeded expectations in every way. Special thanks to James & Adele.

CBD Tranquillity

11/02/2021

Hanbury Tenison has worked, and will continue to work with Cliik Studios on projects. Each and every time Cliik Studios deliver exactly what is requested. No request is too big or too small for Cliik Studios. Its a pleasure to work with such professionals.

Hanbury Tenison

05/02/2021

Great quality images and extremely responsive. I wish I had used these guys earlier. Will continue to use for product shots going forward!

Matthew Humphreys

05/02/2021

Superb service from start to finish. Quick and professional. Called me twice clarify exactly what I wanted. Picture look fantastic Very impressed, will be back.

Would highly recommend using Cliik Studios, they provided me a great service and will surely be using them again.

Can't fault the professionalism, the quality of the photos were perfect and an extremely fair price! Will definitely be using Cliik Studios again!

James Lestrange

26/10/2020

I highly recommend Cliik Studios, they did some product shots for us which look fantastic and of professional standard. The customer service is excellent, i will be using their service again.

Very easy to work with and produce fantastic images! Full of ideas, will definitely be working with them again in the future.

Really easy to work with. Really quick and informative communication which is the type of company we like to work with. Pictures were great quality, and delivered promptly. We will be using them again.

Super service! Cliik Studios created great product shots for me. Communication from start to finish was spot on. Will definitely use again. Great value for money too, considering the exceptional service they provided!

I work for Opro and we needed our new range of sporting protection photographed on an invisible mannequin, 24 items in total. Jonathan and Austin were very helpful and very professional. Turn around was quick and the image quality was spot on. Pricing was also very reasonable. Will definitely use Cliik again. Thanks guys!

Very professional, delivered excellent high standard images suitable for Corporate Sales Presentations and more. Fast and efficient.

Anthony Gennadopoulos

22/01/2020

Very very professional! These guys know what they are doing! Nice and easy to get along with and they want to do the best job for your product! Highly recommended

Max Nightingale

09/09/2019

Highly recommend you should give these guys a go! Great Team!

It was great working with Jonathan and James. Jonathan did a great job of arranging everything including the models and making sure I was conferenced in for the shoot since I couldn't attend in person. James took great pictures and worked on them immediately to send to me a day after the shoot. Overall, great experience. I would use them again.

Amazing photography studio! Really took the time to understand our brief and do their utmost to produce incredible photos!

Very pleased with our product photo shoot. Good studio setup and very professional. Helped us to get the best shots for our products.

AMAZING. James is a great photographer and followed my brief perfectly. Great for product shots. The team are lovely and very accommodating. I will be back soon!

Jordana Franks Makeup

02/07/2019

SHIP/DROP OFF PRODUCTS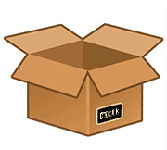 THE PHOTOSHOOT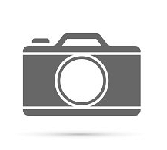 WE'LL SEND YOUR IMAGES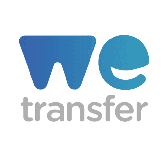 RETURN YOUR PRODUCTS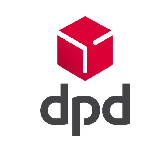 1. SHIP/DROP OFF PRODUCTS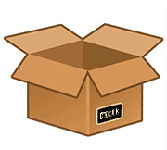 Once you have contacted us and are happy with your product photography quote, you can send us your products. We'll email you to let you know they've arrived safely.
2. THE PHOTOSHOOT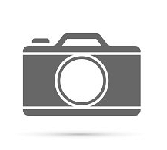 Your products will be carefully steamed, cleaned and prepared for your photoshoot. Our team of photographers and retouchers will work their magic on your products!
3. WE'LL SEND YOUR IMAGES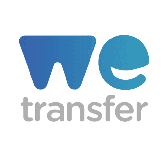 Wait 1-3 days. Once our retouchers have edited your images we will send you a link via Dropbox or Wetransfer where you can download your product photography images.
4. RETURN YOUR PRODUCTS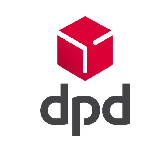 Once the photography is complete, we will package your products up ready for collection. For a small fee, we can ship your products back to you via courier.
Creating Inspiring Imagery
If you're planning a photography project, we'd love to hear from you
Only takes a few seconds!